!link rel="shortcut icon" href="/favicon.ico" />
Maurey Manufacturing
Maurey Manufacturing OEM / Distributor Support This site supports as a dedicated B2B service for our distribution network for inventory access, ordering and support as well as general information of our company and products.

We currently maintain ten local service centers located strategically throughout the U.S. This site offers B2B distributor support and customer service for Maurey Manufacturing products.

Product lines include: Hi-Q Light Duty Sheaves, HQ Ful-Grip Sheaves and Bushings, Ful-GRIP Sheaves and Bushings, Positive Drive Pulleys and High Torque Drive Sprockets, Hi-Q and Hi-Flex Couplings, Manual and Spring-Loaded Sheaves and accessories, and Continental Contitech's complete line of Power Transmission Belting.
CONTACT INFO
Address:
410 Industrial Park Rd.
Holly Springs, MS 38635
Phone:
800-284-2161
Email:

Split Steel Sheaves
MAUREY MANUFACTURING EXPANDS PRODUCT OFFERING
TO INCLUDE SPLIT STEEL SHEAVES
Maurey Manufacturing Corporation proudly announces our expansion in to the manufacture of split steel sheaves. Maurey Manufacturing has long been known for its commitment to providing the highest quality cast iron and turned steel sheaves to various industries. The addition of Split Steel sheaves meets the demand for an economical product that is stronger than our welded two piece stamped steel sheave but does not require the rugged cast iron design of our standard sheave line. Call us with your requirements today!
YOUR SOURCE FOR BOTH CAST IRON AND SPLIT STEEL SHEAVES !!!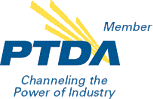 Maurey Manufacturing Corporation products are sold only to our authorized distributors. Maurey products are offered to end users through our nationwide network of Valued Distribution Partners. For the name of your local Valued Distribution Partner, contact your nearest Maurey Manufacturing Service Center in the United States.

Hi-Q®, HQ® and Hi-Flex® are registered trademarks of Maurey Manufacturing Corporation QD® is a registered trademark of Emerson Electric Corporation ©1997. *** Registered Trademark of Continental Contitech.